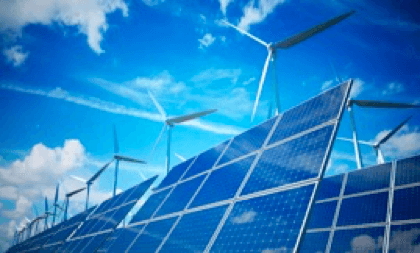 New Jersey already relies too heavily on dirty fossil fuels like natural gas. Yet right now, multiple dangerous and unneeded gas pipelines – like the PennEast pipeline – are being considered throughout the state.
Not only would these pipelines move New Jersey in the wrong energy direction, but in a recent poll of bipartisan New Jersey voters, 9 out of 10 believe renewable energy is important to the overall health of our state.
As we draw closer to electing the next NJ Governor, it's time to make your voice heard.
Tell the candidates that we need their support in stopping unneeded pipelines and increasing our use of clean, renewable energy like wind and solar that will reduce emissions and make our state healthier and safer.
Fill in the letter to the gubernatorial candidates below.* 
Thank you for your interest in supporting clean energy in New Jersey. This action campaign has ended. To learn how else you can get involved, please vision our "Take Action" page. 
---
Together, we can build cleaner, healthier, safer energy for New Jersey, not more fossil fuel pipelines.
*Your letters were automatically sent to the campaign teams of Kim Guadagno (R), Phil Murphy (D), Matt Riccardi (Constitution), Seth Kaper-Dale (Green), Pete Rohrman (Libertarian) and Gina Genovese (Independent).
ReThink Energy NJ is a campaign supporting a rapid transition away from reliance on fossil fuels and pipelines, to clean, efficient, renewable energy like wind and solar. By submitting your letter, you agree to receive periodic communications from ReThink Energy NJ.