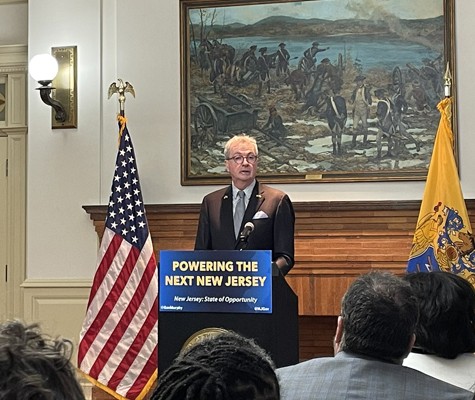 On February 15, Gov. Murphy announced a series of executive actions that accelerate New Jersey's clean energy targets and set us on a path toward achieving 100% clean electricity by 2035, building upon the administration's nation-leading climate action record.
In addition to setting a more ambitious clean electricity standard, the governor announced plans to electrify heating in over 400,000 buildings by 2030 with the benefit of federal funding, the launch of a process to plan for the future of gas utilities as fossil fuels are phased out, and measures to advance electric vehicles and protect communities from extreme weather associated with climate change.
Not only will these strong actions help reduce emissions faster and foster a prosperous clean energy economy, they'll make our communities healthier, including those that have been historically overburdened by pollution.
These initiatives are a significant step forward in the fight against climate change and efforts to power the "next New Jersey."
Send a letter to Gov. Murphy thanking him for his actions to accelerate New Jersey's transition to clean energy.
Complete the form below to submit your letter.* 
Thank you for making your voice heard. Together, we can move to a healthier, more prosperous clean energy future.
*Your letter will be delivered to Gov. Murphy.
ReThink Energy NJ is a campaign supporting a rapid transition away from reliance on fossil fuels and unneeded pipelines, to clean, efficient, renewable energy like wind and solar. By submitting your letter, you agree to receive periodic communications from ReThink Energy NJ.