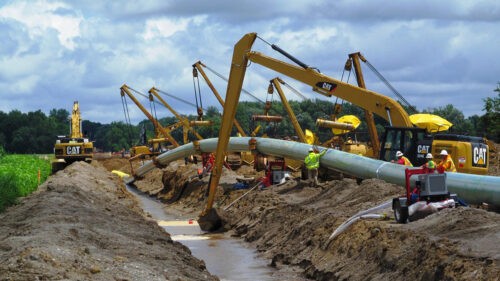 Despite a report commissioned by New Jersey Board of Public Utilities (NJBPU) showing current gas infrastructure will be able to meet demand through 2030, the Federal Energy Regulatory Commission (FERC) granted a certificate for a project to expand natural gas compressor stations in Branchburg and Old Bridge and build a new compressor station in West Deptford to move forward.
The unneeded Regional Energy Access Expansion (REAE) project will expand fossil fuel infrastructure in the Garden State, result in over 16 million metric tons of greenhouse gas emissions annually, and perpetuate the state's dependence on dirty energy sources when we need to continue our transition to clean energy. The project would also increase pollution in overburdened communities that already suffer from poor air quality.
Gov. Murphy and his administration must continue efforts to protect New Jerseyans from paying for this unneeded, polluting project.
Send a letter to Gov. Murphy urging him to challenge FERC's flawed approval of the REAE fossil fuel project.
Complete the form below to submit your letter.* 
Thank you for making your voice heard. Together, we can move to a healthier, more prosperous clean energy future.
*Your letter will be delivered to Gov. Murphy.
ReThink Energy NJ is a campaign supporting a rapid transition away from reliance on fossil fuels and unneeded pipelines, to clean, efficient, renewable energy like wind and solar. By submitting your letter, you agree to receive periodic communications from ReThink Energy NJ.