Newsletter: NJ Leads the Green Movement
Our Campaign Director Tom Gilbert's recently published Op-Ed in The Star-Ledger details how New Jersey needs to move away from outdated fossil fuel infrastructure, and toward clean, renewable energy.
News
New Jersey Continues to Lead the Clean Energy Movement — Thanks to YOU!
Thank you to all those who donated to the ReThink Energy NJ campaign. Your donation will help fund the fight against PennEast and promote clean, renewable energy in New Jersey.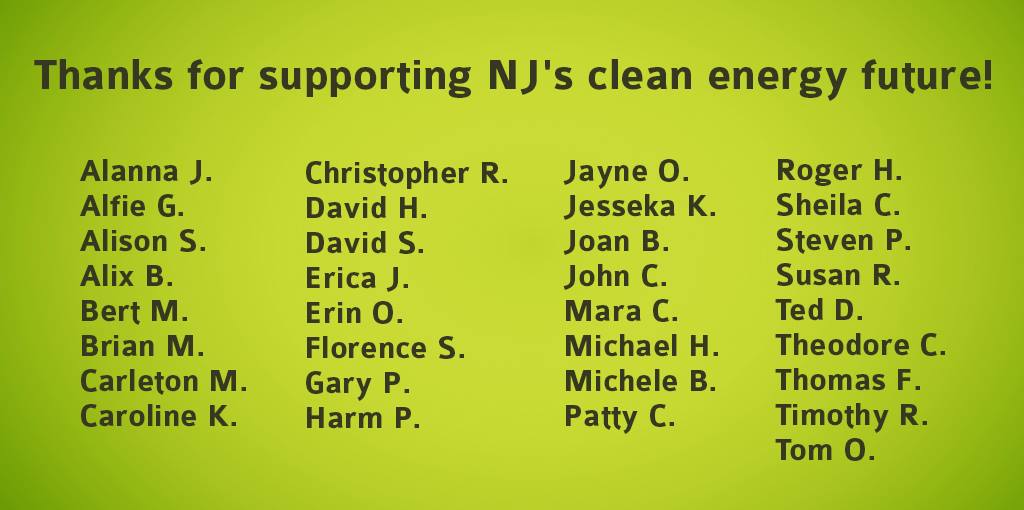 Get Connected
You will receive an email within a few minutes.