PennEast is Still Not Needed!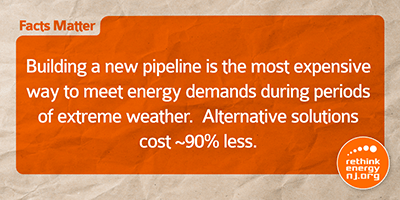 The Northeast electric grid operator said it was better prepared for this year's extreme cold weather than in 2014 and that demand was lower than forecasted. (Read more at StateImpact PA)
So, why is PennEast saying "record high" gas demand indicates "need" for its proposed pipeline?

The climate crisis requires urgent action globally and locally.  We must stop unneeded, polluting pipelines like PennEast and move to clean, renewable sources of energy.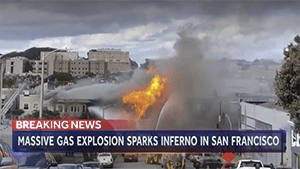 A gas explosion in a San Francisco neighborhood shot flames into the air and burned five buildings. Construction workers cut a natural gas line, igniting the flames. 
 By NBC News | Read more.