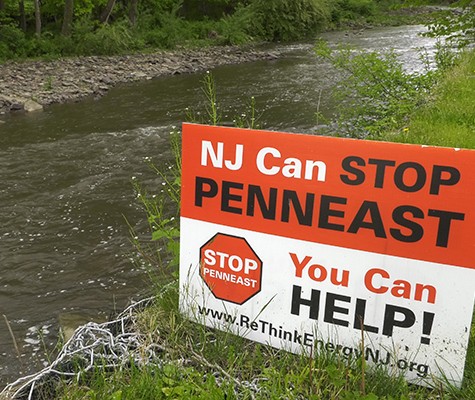 2019 was a big year for major clean energy milestones. Thanks to Gov. Murphy and Attorney General Grewal, the Third Circuit of the U.S. Court of Appeals has again denied PennEast the authority to seize state-owned land for their unneeded fossil fuel project. New Jersey Department of Environmental Protection (NJDEP) has also denied PennEast's permit application for the second time. These are huge wins, but it isn't the end of the fight to stop this dangerous project. 
PennEast Pipeline Company is doing everything it can to push the project forward as they just announced their plans to petition the Supreme Court to overturn the Third Circuit ruling. We need to remind Gov. Murphy and his administration of the destruction that PennEast would cause our state.
That's where you come in.
Send a letter to Gov. Murphy and his administration today — thanking them for their strong efforts to uphold the law against PennEast in 2019 and urging them to continue to defend our state preserved lands and environment from this unneeded, polluting project in 2020.
Complete the form below to submit your letter.* 
Thank you for making your voice heard. Share this letter on Twitter. Together, we can stop PennEast and move to clean, renewable energy instead.
*Your letter will be delivered to Gov. Murphy and Attorney General Grewal.
ReThink Energy NJ is a campaign supporting a rapid transition away from reliance on fossil fuels and unneeded pipelines, to clean, efficient, renewable energy like wind and solar. By submitting your letter, you agree to receive periodic communications from ReThink Energy NJ.