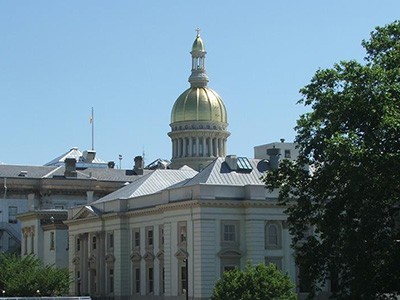 Now's the time to move our clean energy future forward.
New Jersey's 2021 budget included significant reductions to the Clean Energy Fund. As we look to recover from the severe economic impacts of the pandemic, it's important that we invest in clean energy and other green initiatives that will not only improve our health and safety, but create many high-quality, local jobs and spur a sustainable, green recovery.
ReThink Energy New Jersey's 6th Annual "Attitudes on Clean Energy" poll showed that New Jerseyans overwhelmingly support clean energy investments in sources like wind and solar.
Make your voice heard!
Send a letter to Gov. Murphy urging his administration to prioritize clean energy investments in the 2022 budget.
Complete the form below to submit your letter.* 
Thank you for making your voice heard. Together, we can move to a healthier, more prosperous clean energy future.
*Your letter will be delivered to Gov. Murphy.
ReThink Energy NJ is a campaign supporting a rapid transition away from reliance on fossil fuels and unneeded pipelines, to clean, efficient, renewable energy like wind and solar. By submitting your letter, you agree to receive periodic communications from ReThink Energy NJ.